Print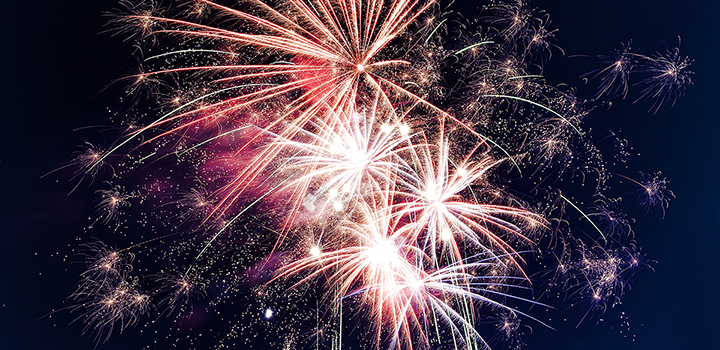 Halloween fireworks permits and safety tips
To ensure a safe and fun fireworks display on Halloween, you need to get a family fireworks permit and follow our rules and safety tips below.
Not obeying the rules may lead to a $500 fine per violation.
You must be 19 years and older to apply for a fireworks permit, and to buy and set off fireworks.
Find out how to get a fireworks retail permit from the Fire Prevention Office to sell fireworks to the public.
Apply for a fireworks permit in early October
A fireworks permit allows you to purchase and possess family fireworks permit from October 25 to 31, and to discharge your fireworks on October 31.
Please visit this page in early October to apply online for your fireworks permit application.

Fireworks may cause serious injuries to the eyes, head, or hands. Reduce the risk with proper handling.
Do not try to make your own fireworks! It's illegal and extremely dangerous.
Fireworks safety tips, procedures and rules
To buy, own, and set off fireworks, follow these procedures and rules.
Buying fireworks
You must have a fireworks permit. After you receive a permit, follow these steps:
Print your permit.
Bring your permit and two pieces of ID to the fireworks vendor.
Keep the permit with you when you set off your fireworks.
Only buy fireworks
Between October 25 and 31
From retailers who have a permit to sell fireworks
That are authorized for use in Canada

Firecrackers or bottle rockets are not permitted to buy or to set off. Roman candles may be purchased only when they are part of a consumer pack.
Rules and bylaws for fireworks
Fireworks can only be set off:
On October 31
By the permit holder: someone 19 years or older that complies with all the permit conditions
On private property, with the property owner's written permission
On paths that avoid people, animals, buildings, or vehicles

Disobeying these rules may lead to a $500 fine per violation, according to:
Contact Fire Prevention
Hours
Monday to Friday
8:30am to 4:30pm
Location
600 - 575 W 8th Ave
Vancouver BC, V5Z 0C4