Halloween fireworks permits and safety tips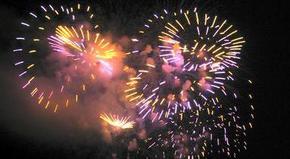 To ensure a safe and fun fireworks display on Halloween, you need to get a family fireworks permit and follow our rules and safety tips below.
Not obeying the rules may lead to a $500 fine per violation.
You must be 19 years and older to apply for a fireworks permit, and to buy and set off fireworks.
Safety first

Fireworks may cause serious injuries to the eyes, head or hands. Reduce the risk with proper handling.
Do not try to make your own fireworks! It's illegal and extremely dangerous.