Print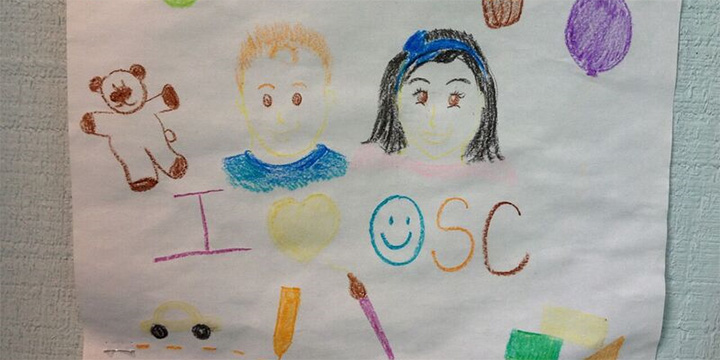 Resources for Early Childhood Educators and Child Care Administrators
Find useful resources on this page to support you in providing high-quality licensed child care programming that promotes healthy childhood development.
Operating a City-owned childcare centre
We select non-profit operators to run City-owned childcare facilities at nominal rent. To be notified of upcoming operator selection processes for new City-owned childcare centres, please contact childcare@vancouver.ca
Assessing community need
We analyze child population, existing childcare licences, school enrollment, and other data to estimate changing local needs for childcare.
We use this data to support nonprofit childcare operators in shaping new or existing program offerings, strategic planning, or preparing grant proposals.
This map shows the estimated percentage of need for child care which is currently met for children ages 0-4 in 2017, by geographical network areas. (78 KB)
This map shows the estimated percentage of need for child care which is currently met for children ages 5-12 in 2017, by geographical network areas. (240 KB)
There are local variations in need and family preferences across the city, which are not reflected in the City's calculations of childcare need.
The age groups with the lowest percentage of childcare need that is currently met are infants and toddlers (under age 3) and school age children (ages 5-12). The need for part day preschool programs (ages 3-4 only) is generally met across the city.
Indigenous culture competency videos for Early Childhood Educators (ECEs)
An understanding of the history and culture of Indigenous peoples is crucial to reconciliation.
Musqueam Nation, BC Aboriginal Child Care Society, and Collingwood Neighbourhood House, in partnership with the City of Vancouver and other community partners, created a series of five Indigenous cultural competency video modules and an accompanying study guide for ECEs.
Watch the videos and read the guide to learn about Indigenous culture and history, and develop skills and get tools to teach young children about the rich heritage and history of Indigenous peoples.
Child development hub models
Learn about child development centres that provide expanded services for children and families:
Child development research and child care advocacy links
Connect to the latest research on child development, and get information on best practices, employment, and advocacy:
Vancouver Neighourhood Profiles
The Vancouver Early Years Partnership and University of British Columbia Human Early Learning Partnership collaborated on a research project to produce detailed demographic reports for all 21 Vancouver neighbourhoods.
Compiled in 2018, the Vancouver Demographic Reports include key data about children and families in the city, compiled into easy to reference documents. The intention of these profiles is to encourage thought, reflection, conversation, and the desire to know more and do more.
This information provides local planning tables, service providers, government, funders, and others the data needed to work collaboratively to make changes that will improve the lives of children and their families.
Social emotional learning resources
The PACE Program provides an intensive child and family program for preschool aged children (aged 3 to 5) showing significant emotional or behavioural challenges.
Mind in the Making - Essential Life Skills is a program that shares the science of children's learning with the general public, families, and professionals who work with children and families.
City funding for childcare providers