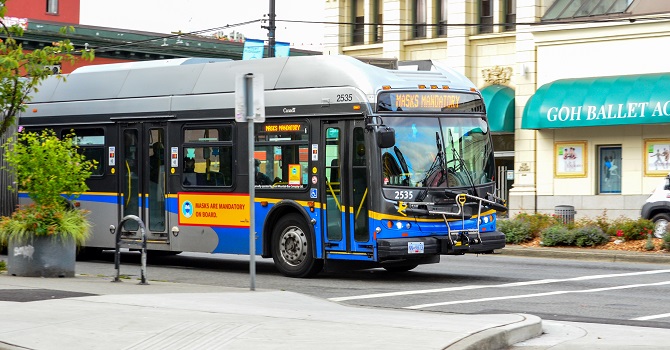 Bus network improvements
Transit helps people get to essential services, jobs, shops, and activities.
As the economy restarts during the COVID-19 pandemic, maintaining and improving on bus speed and reliability is crucial to both customer service and growth in ridership as we achieve our goals set out in the Transportation 2040 Plan and Climate Emergency Action Plan.
As the region grows, so does the demand on our already limited road space. To move more people in the same amount of road space, higher capacity travel options, such as transit, are being prioritized.
With funding from TransLink, we are implementing bus stop and bus-priority enhancements to improve access, comfort, bus travel times, and reliability across the city.
Our goals
Make bus trips faster and more reliable
Manage road congestion
Support safe physical distancing at bus stops

Current projects
Contact us