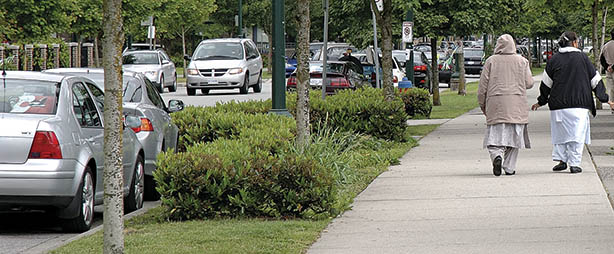 Requesting a new or changing an existing permit zone
Residential permit parking zones are typically created on local neighbourhood streets where there is a high demand for parking.
You may request:
A new residential permit parking zone
That the City make changes to an existing permit parking zone
You must be a resident of the block in order to submit a request.
Permit parking cannot be requested for:
Temporary issues like construction workers on the street
Commercial businesses
Wait time
Due to high demand, it could take 12 to 14 months or longer to review your case.
How a permit zone is created or changed
Resident Parking Only (RPO) zones
The RPO program was cancelled in January 2010. Existing RPO zones have been grandfathered into the residential parking system, however, we no longer create or extend RPO zones. All new restricted parking is now permit based.
RPO zones:
Allow you to park on your block without a permit
Are enforced on a complaint basis only