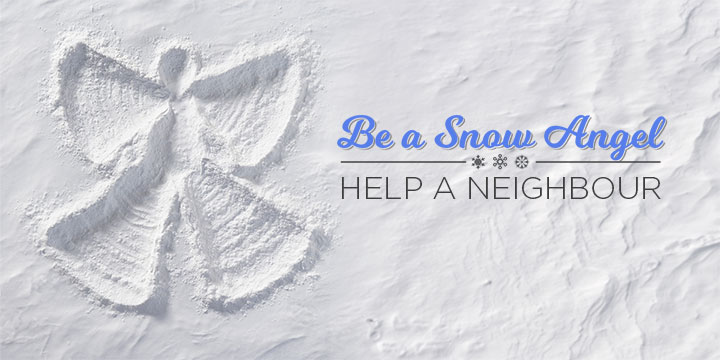 Volunteer as a Snow Angel
By becoming a Snow Angel, you'll make a difference in a neighbour's life. Thank you for volunteering and helping your neighbours!
When there is snow and ice, getting around can be difficult, especially for seniors and people with limited mobility.
When it snows we help match-up people throughout Vancouver who have limited mobility with neighbours willing to lend a hand to remove snow and ice outside their homes.
Snow Angels assist those who are unable to obtain assistance from professional snow removal companies, members of household, friends, or neighbours.
This is one of many City volunteer opportunities that helps facilitate residents in making our city a great, vibrant, and connected community.
Request a Snow Angel
Become a Snow Angel
A clear sidewalk can help ensure safe access so that they can access medical appointments and receive care, and also help other neighbours get around throughout the winter.
Contact us