What to do in Queen Elizabeth Park
Play hard or explore at your leisure
Whether you want to work up a sweat or explore at your own pace, plan a day at Queen Elizabeth Park!
Enjoy a game of golf or tennis, or hit the outdoor roller hockey or basketball courts. Toss a ball to your best friend in the dog off-leash area.
Don't forget to pack a picnic!
Pitch & putt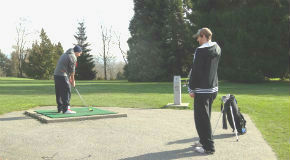 The Queen Elizabeth Park Pitch & Putt offers beautiful views of the city, as well as an excellent way of enjoying the natural beauty of the park.
The 18 short, contoured par 3s (none over 110 yards), are set along a course where there are no hazards in play, making this a perfect course for golfers of every skill level.
The venue also hosts day camps, mini tournaments and corporate functions.
Tennis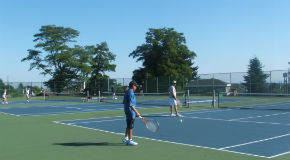 A bank of 17 public tennis courts, including a practice wall, is positioned the southern edge of the park. The courts are available on a first-come, first-served basis, with a 30-minute limit on play if someone is waiting. From May to September, courts 10-16 are reserved for the Queen Elizabeth Tennis Club on Tuesdays and Fridays from 5:00pm until sunset.
Lawn bowling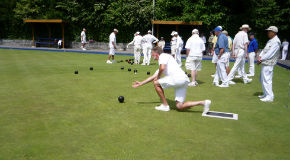 The Vancouver Lawn Bowling Club is open during the good weather months, but has an active membership all year.
Visitors are welcome at the well-maintained green and clubhouse from the end of April to September on Saturdays, Sundays and Mondays from 1:30pm, and Wednesdays from 10:30am. For more details visit: Vancouver Lawn Bowling Club
Roller hockey, basketball, disc golf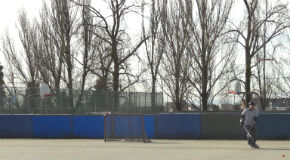 There are two outdoor roller hockey courts and three basketball courts beside the tennis courts.
Enjoy Frisbee or disc golf near the pitch & putt on the east side of the park. Use of the roller hockey and basketball courts, and Frisbee or disc golf area are all free.
Walks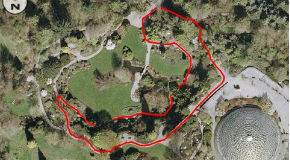 Queen Elizabeth Park is one of the most delightful walking areas in the city. A simple walk around the garden is only 0.41 km (0.26 miles) or 824 steps, and will take you to the "top of the city"!
The gardens are wheelchair accessible via a marked path.
Picnics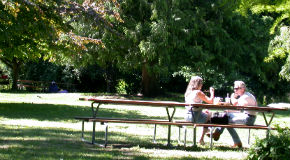 Grab your cooler and a blanket! There is one designated picnic area on the north side, among the Arboretum trees, west of the duck pond along Park Drive. Here you'll find picnic tables (May to October), BBQ pits, and portable toilets.
Of course picnickers are welcome in other areas of the park. The west-facing picnic spot near the top of the park with its sunny slopes among manicured gardens is perfect for a romantic picnic. This location is also where the spectacular Japanese cherry tree grove, which blooms in April, is located. Picnic sites in the park can accommodate small groups under 50 people. No reservations required.
Dog off-leash area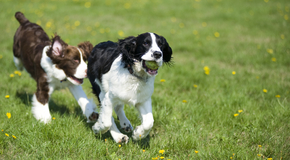 A dog off-leash area is located at 4600 Cambie St, off East 37th Avenue and Columbia Street, and is open between 6:00am and 10:00pm.