Print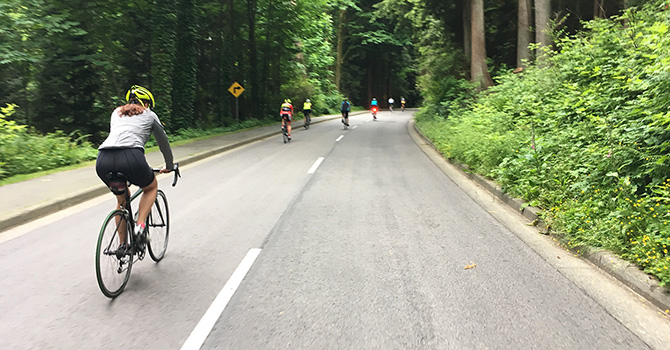 Stanley Park road closures
In response to COVID-19, we closed Stanley Park roads to vehicles and the Stanley Park seawall to bicycles. This allowed bicycles to ride through the park unrestricted by cars and for pedestrians to walk along the seawall while maintaining physical distancing.
In late June, Stanley Park was re-opened to vehicles with a temporary traffic management plan implemented where one travel lane is dedicated to cars and one lane for cyclists. The seawall remains closed to bicycles to facilitate and maintain physical distancing for pedestrians.
What's happening

Making plans for the future

Tell us about your experiences using Stanley Park's temporary traffic changes in response to COVID-19.
Contact us