Future of Stanley Park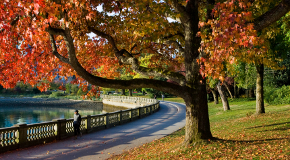 As the stewards of Stanley Park, the Vancouver Park Board is committed to protecting and nurturing the park for generations to come.
Park Board initiatives have the goals of protecting the park's ecology, while also enhancing and maintaining Stanley Park's features and services.
This balance will ensure the park can be enjoyed in a sustainable way now and into the future.