Print
Temporary housing at 395 Kingsway (former Biltmore Hotel)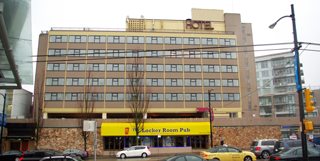 BC Housing, in partnership with the City, has leased the former Biltmore Hotel at 395 Kingsway to provide 95 supportive housing units to those who are homeless or at risk of homelessness.
These temporary housing units make a significant contribution to the lives of the homeless and those at risk of homelessness.
This is temporary housing and will not be operated as a shelter. All tenants have a housing agreement and pay rent.
The ground floor commercial spaces are not part of the six year lease.
The hotel was renovated and opened February 2014.