Environments to thrive in
Our goal: Vancouverites have the right to a healthy environment and equitable access to livable environments in which they can thrive
WALKABLE CITY
residents live in neighbourhoods with a Walk Score of 70 or higher
Healthy urban environments are characterized by complete, compact, and connected communities - including well-planned, sustainable, thriving, and vibrant environments.
Vancouver has achieved much to promote healthy urban environments. We are renowned for our parks and natural spaces, urban planning, and our goal to be the greenest city in the world. However, access to healthy environments is not yet equitable. There is more work to be done to ensure that all Vancouverites enjoy their right to have a healthy environment and access spaces in which they can thrive.
Our target: Add a biodiversity target and a target related to toxins prevention to the Greenest City Action Plan, and increase neighbourhood Walk Scores
Progress we've made so far

The most walkable large city in Canada
Vancouver scored 78/100 on the Walkscore ranking, which means that most errands can be accomplished on foot.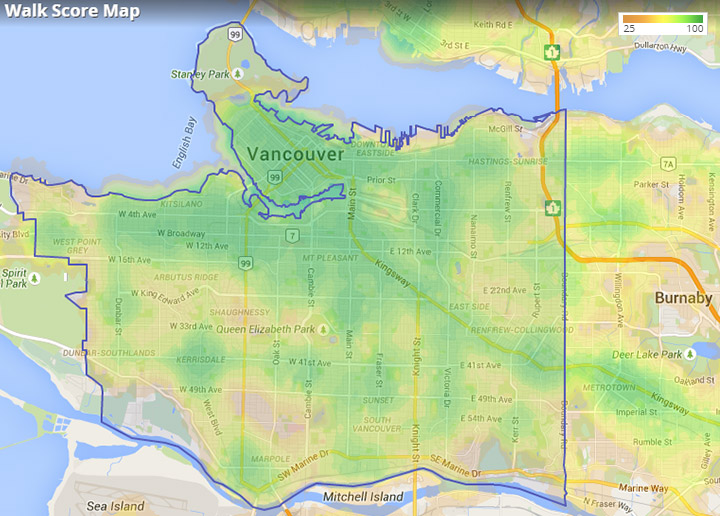 Source: Walkscore®
Initiatives helping us reach these goals and targets
Healthy City Action Plan 2015 - 2018
See what we've got planned to help meet our goals.