Print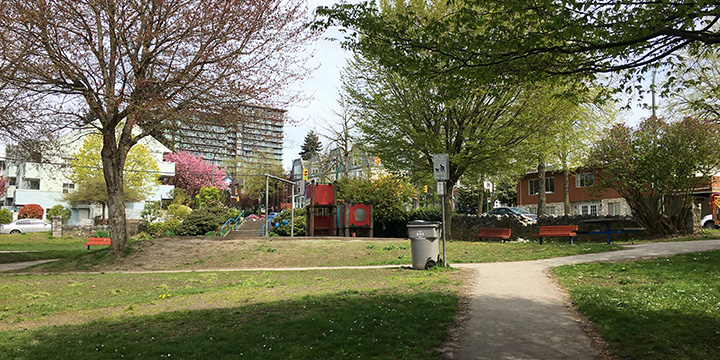 William Mackie Park renewal
The Vancouver Park Board is working on plans for improvements in William Mackie Park, including:
A new playground
New seating areas
Circulation within the park
Connections to the Arbutus Greenway
A proposed universal washroom building
What's happening
Join Park Board staff for the first of two public engagements to provide input on the renewal options for William Mackie Park.
Monday, December 2, 3:30pm to 6:30pm
Club Room, Marpole Oakridge Community Centre, 990 W 59th Ave
Staff will be available to answer questions, light refreshments will be served, and anyone who fills out a survey will have the chance to enter to win a one month flexi-pass for use at participating community centres.
Timeline
Here is our progress and planned steps.
Spring 2019

Late fall 2019

Winter 2020

Spring 2020

Summer 2020

TBD
Contact us
Lehran Hache
Landscape Architect
604-257-8472