Print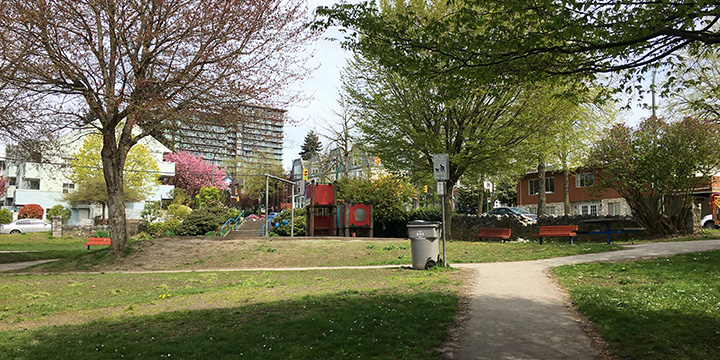 William Mackie Park renewal
The Vancouver Park Board is working on plans for improvements in William Mackie Park, including:
A new playground
New seating areas
Circulation within the park
Connections to the Arbutus Greenway
A proposed universal washroom building
What's happening
Stay tuned!
Public engagement dates will be announced soon.
Timeline
Here is our progress and planned steps.
Spring 2019

Late fall 2019

Winter 2020

Spring 2020

Summer 2020

TBD
Contact us
Lehran Hache
Landscape Architect
604-257-8472