Indigenous communities
Vancouver has the third-largest population of Indigenous peoples in Canada, after Winnipeg and Edmonton.
In addition to three Coast Salish Nations who are indigenous to this area, the city is also home to First Nations, Métis, and Inuit from all over the country.
City staff play an important role in helping our Indigenous communities gain access to services, overcome barriers, and have a voice in civic government.
They also bring groups together to explore opportunities, build networks, and increase cross-cultural understanding.
Indigenous community resources
Get a free copy of the Dialogues Project book
Vancouver Dialogues: First Nations, Urban Aboriginal and Immigrant Communities records the Dialogues Project's journey, which includes dialogue circles, cultural exchange visits, community research, and youth and elders programs.

Download the book

(5 MB)
Indigenous health, healing, and wellness
The Aboriginal Health, Healing, and Wellness in the Downtown Eastside (DTES) Study is a snapshot of an enquiry into traditional, spiritual, and cultural supports and services being offered in the DTES.

Executive summary

(2 MB)

Full report

(7 MB)
Supporting survivors and families during the National Inquiry
In April 2017, the City's Urban Indigenous Peoples' Advisory Committee convened a meeting to understand how to best support those involved with the National Inquiry into murdered and missing Indigenous women and girls. The meeting identified priorities and areas of need.
Full report

(1 MB)
Engaging Indigenous youth
Find out how Vancouver's Indigenous youth are engaging with the City's Dialogues Project.

Visit Vancouver Dialogues

Centres, groups, services, and programs for the Indigenous community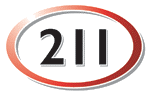 BC211's "Redbook" has a complete online directory of programs and services in Vancouver for the Indigenous community.

Red Book Online