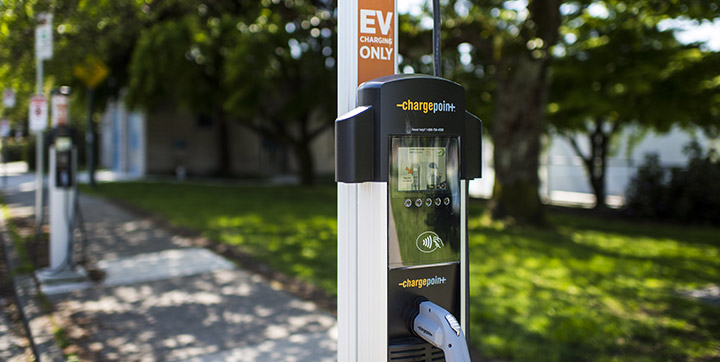 Commerical Curbside Electric Vehicle Charging Program
The Commercial Curbside Electric Vehicle (EV) Charging program supports the growth of EVs by increasing access to home and public charging. If you are a commercial business wishing to install public charging at your curbside, learn how you can apply below.
The program is open to non-residential property owners only.
Program requirements
Before applying for this program, review the following considerations:
The application and plan designs must be approved by the City of Vancouver.
All installations must be completed by a registered licensed electrical contractor.
Charging stations must be listed and certified for outdoor use and stations must be available to the public.
Only Dual Port Level 2 chargers or Direct Current Fast Chargers (DCFC) are permitted.
User fees for charging may be applied; however, existing parking regulations would remain, including any metered parking.
Applicant is responsible for all costs and maintenance.
Applicant will be required to sign a licensing agreement and carry the appropriate level of insurance.
Read our guidelines (431 KB)
Contact us to apply
For all other inquiries on electric vehicles, contact us at: