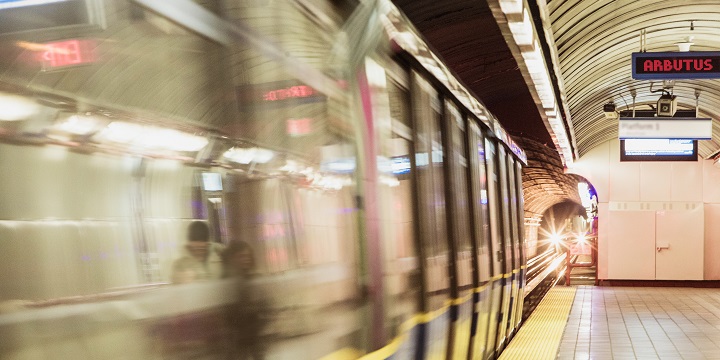 Broadway Subway: consultation process and documents
What's on this page
Project timeline
Here is our process and anticipated milestones.
1999-2012

City works with TransLink to evaluate rapid transit options along the corridor.

Options were compared using a number of factors including customer service, cost effectiveness, and environmental and community impacts. Based on study results, the City and TransLink recommended that the Millennium SkyTrain Line be extended in an underground tunnel west through central Broadway, with a rapid bus connection to UBC.

2013

City creates Transportation 2040 Plan

The Plan calls for an underground Millennium Line extension along the Broadway Corridor as the City's top transportation priority.

2014

Mayors' Council on Regional Transportation releases "Regional Transportation Investments: A Vision for Metro Vancouver"

The vision includes a Millennium Line Broadway Extension to Arbutus, completed within 10 years, as part of a regional growth support strategy.

2015-2016

City and TransLink work to advance project design and secure funding from senior levels of government

2016

Funding secured to advance design and create business case

Federal and provincial funding is provided to deliver Phase 1 of the Mayors' Council Vision. TransLink's Phase 1 Investment Plan is approved and provides the regional funding for the design development and business case completion for the Broadway Subway.

City and TransLink do geotechnical investigations as part of the project design.

2017

Business case submitted

The business case is submitted to the federal and provincial governments for review.

2018

Funding secured for final design and construction of Broadway Subway

The Phase 2 Investment Plan is approved and regional funding is secured for the final design and construction of the Broadway Subway. The federal and provincial governments confirm their funding upon approval of the business case. The Province identifies itself as the project delivery agent.

2018-2019

The Broadway Subway will now begin a 1-1.5 year procurement process to select the contractor who will design and build the Broadway Subway.

2019-2020

One year procurement process

2020-2025

Construction of the Broadway Subway
Past studies, events, and outreach
Much of the outreach and engagement related to the project has been led by TransLink. Visit the Broadway Subway project for more details on studies and past consultation.
Date

Event

Documents

May 2019

The City of Vancouver and UBC contracted KPMG to explore the economic potential of the area around Broadway between Commercial Drive and UBC.

The report found that a seamless rapid transit linkage to UBC should dramatically improve connectivity for institutions, businesses, and residents, further unlocking the area's economic potential and strengthening its contribution to the regional economy.

Broadway to UBC: Strengthening Metro Vancouver's
Regional Economy (7.9 MB)

September 4, 2018

The Prime Minister and Premier announce approval of the Broadway Subway Business Case with the Province as the delivery agent.

June 28, 2018

The Mayors' Council and TransLink Board approve the Phase 2 Investment Plan which secures regional funding for the final design and construction of the Broadway Subway.

June 5, 2018

Council enacted the Principles and Strategies which will guide City staff throughout the Broadway Extension project and related City activities.

May 16, 2018

Council unanimously approved the recommended MLBE Principles and Strategies as well as the regulatory processes to ensure the needs of the City's businesses and residents are met while supporting the delivery of the Broadway Extension project.

Read the Council report including the final draft MLBE Principles and Strategies (175 KB)

May 10, 2018

Summary of what we heard from the public during our March open house events and online questionnaire.

MLBE Principles and Strategies engagement summary: March 2018 (236 KB)

March 10 and 14, 2018

Open house on the City's draft principles and strategies

October 2017

Vancouver Mayor's Forum on the Broadway Extension – a special meeting with businesses and organizations along the corridor to begin discussion on construction mitigation efforts.

2017

Open houses and online surveys in collaboration with TransLink

2013

The City of Vancouver and UBC contracted KPMG to explore the economic potential of the UBC-Broadway Corridor. The report found that a rail rapid transit line is critical to realizing the economic potential of this regional job centre and emerging high-tech hub.

The UBC-Broadway Corridor: Unlocking the Economic Potential (3 MB)

The UBC-Broadway Corridor: Unlocking the Economic Potential (Executive summary) (648 KB)

2013

TransLink's UBC Line Rapid Transit Study evaluated over 200 potential rapid transit options for Broadway. The study found that a Millennium Line SkyTrain extension in a tunnel was the highest ranked option in every category.

Evaluation Report (16 MB)

1999

The "Beyond the B-Line" study was jointly funded and directed by TransLink and the City jointly exploring rapid transit options in the Broadway Corridor.

Alternatives were compared using a variety of factors, including customer service, cost effectiveness, and environmental and community impacts.
Based on the study results, the City and TransLink recommended that the Millennium Line be extended in an underground tunnel west to Granville with a rapid bus connection to UBC.

Since then, ridership in the corridor has grown even faster than expected, due to job and population growth on the corridor, innovative programs such as U-Pass, and overall regional transit growth.

Beyond the B-Line: Executive summary (1999) (811 KB)
Related plans and policies
Rapid transit in the Broadway Corridor has long been considered a key component of the region's transportation future, and is referenced in both City and regional strategic planning documents, including:
​​​​​​​Transportation 2040
Transport 2021 (1993)
The Vancouver Transportation Plan (1997)
The Vancouver-UBC Area Transit Plan (2005)
The Provincial Transit Plan (2008)
Transport 2040 (2008)
Vancouver's Rapid Transit Principles for the Broadway Corridor (2010)
Funding and regional transportation priorities
Visit TransLink's 10 Year Plan website