Print
Hazards that could affect our city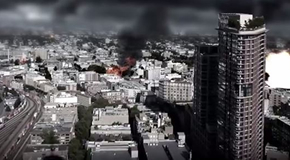 A major emergency or disaster in Vancouver is always a possibility. Know what threats you face at home, at work, and on the move.
To prepare yourself for earthquakes, floods, windstorms, and other hazards, follow the critical steps below.
Climate change exposes us to new hazards
The hazards we experience in Vancouver are changing due to climate change. It is causing changes in rainfall, flooding, and temperature, and this could lead to more frequent and severe emergencies.
We have a Climate Change Adaptation Strategy to ensure that Vancouver remains a livable and resilient city. Also, we developed a hazard, risk, and vulnerability assessment that identifies and prioritizes hazards based on their likelihood and potential impact on people and property in Vancouver. This assessment is a key part of emergency management planning and response, and we will revise and update it as needed.