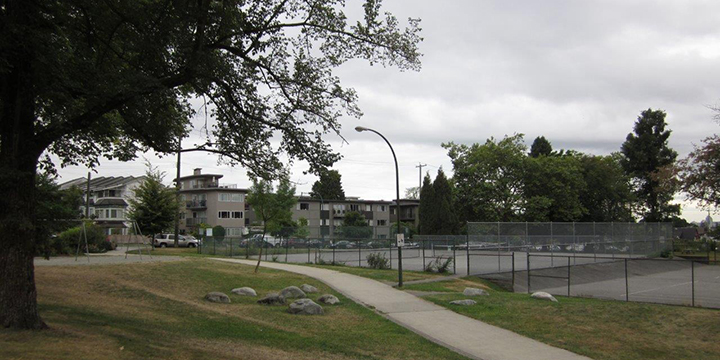 Pandora Park renewal - phase 3
The Vancouver Park Board has engaged with the community and prioritized needed improvements to Pandora Park in recent years.
The current and third phase of park renewal focuses on the west side of the park, located at 2325 Franklin Street (at Garden Drive) in Grandview-Woodland.
We have secured capital funding for park improvements to replace the basketball court and upgrade two of the tennis courts. A landscape architecture firm is working with the community to develop a preferred concept plan. We expect construction to begin in 2019.
What's happening
Approved dog off-leash area
On December 17, 2018, the Park Board approved the addition of a new off-leash area to Pandora Park. Located in one of six neighbourhoods identified as underserved by existing off-leash area's, the Pandora Park off-leash area will open late fall 2019.
Timeline
Here is our planned steps to build the dog off-leash area and renew the sports courts.
Spring 2019

Prepare drawings and specifications for tendering

Fall 2019

Construction begins and existing tennis courts and northwest portion of the park closed

Spring 2020

Dog off-leash area, new basketball and tennis courts open
Get project updates