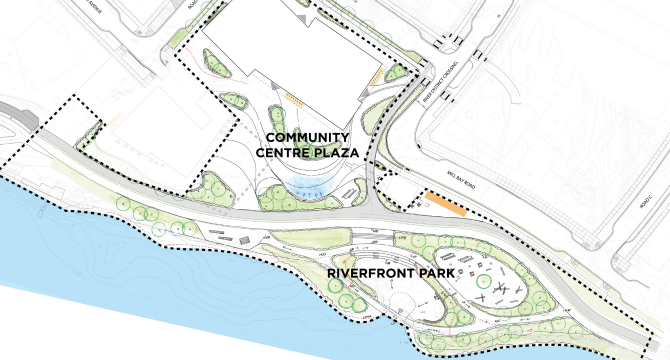 Community centre plaza and riverfront park in East Fraser Lands
Locations
The community centre and plaza will be between:
Oolichan Way to the west
Road G to the north
River District Crossing to the east
The riverfront park will be:
South of the plaza
Along the Fraser River from Kerr St to Boundary Rd
We're planning a new plaza and riverfront park in the East Fraser Lands (EFL), and we're looking for your input.
The plaza and park, along with the new community centre, are part of the system of parks and recreation spaces taking shape in the growing neighbourhood.
These spaces will add around 1.5 hectares (over 3.5 acres) of new parkland for the community.
What's happening

Help shape the future of the new plaza and park
Ways to get involved
Take the survey by December 3 to share your thoughts on the draft principles and concepts.
Attend the open house

Wednesday, November 29, 4pm to 7pm
LOCAL Public Eatery (8558 River District Crossing)
Contact us