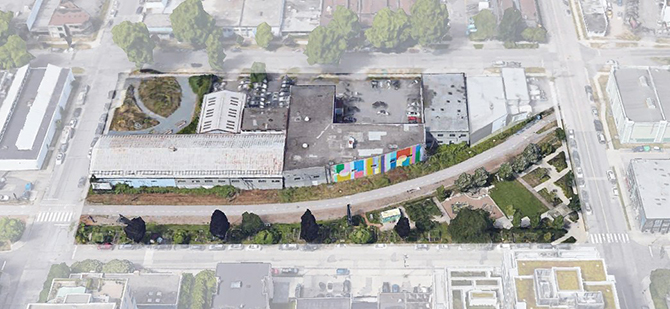 Burrard Slopes Park
The Vancouver Park Board is developing a new one-hectare neighbourhood park near the border of the Kitsilano and Fairview neighborhoods.
The Burrard Slopes Park project area currently includes 6th and Fir Park, 5th and Pine Pop-up Park, a portion of the Arbutus Greenway, and a series of buildings that will be removed.
The new park will:
Serve as a place for the community to gather, play, experience culture, and seek respite in the bustling neighborhood
Enhance the livability of the area and improve access to nature
Help us achieve VanPlay's 10 Goals to Shape the Next 25 Years including Goal 1: Grow and renew assets
What's happening

Share your vision for Burrard Slopes Park

Our first round of engagement is open now until October 15, 2023.

We want to hear from you. What do you love about the space today? What would you change or add? What opportunities do you think this new park can bring to your community?
Contact us
Get updates
You'll receive an email for subscription confirmation. Click the link to complete sign-up, and check your spam folder if it's not in your inbox soon.
Please confirm your subscription
Click the link in the email we just sent you.