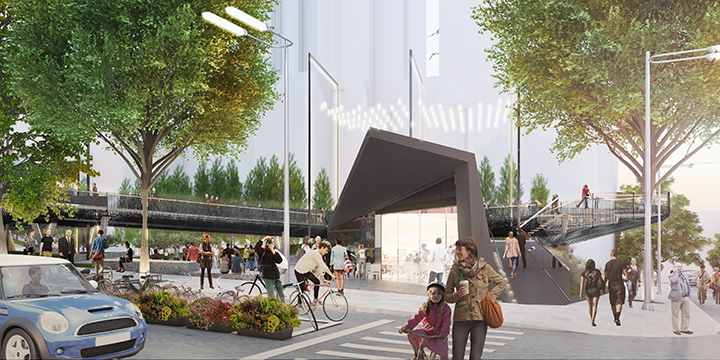 sθәqәlxenәm ts'exwts'áxwi7: in-depth
Location
The Downtown South Public Benefits Strategy set a target to acquire and develop the 0.8-acre site at Smithe and Richards as park land. (900 KB)
The City of Vancouver purchased the site at the request of the Park Board in 1997.
The remaining building on the site was demolished in early 2016.
Funding
The park's development will be funded through Community Amenity Contributions (CACs).
Related policies
Community engagement
Three separate public open houses and four stakeholder focus-group meetings were held in 2015 and 2016. The valuable input during these events informed the design of the new park.
View the open house materials and the results of these events.
Documents
Phase 1 Report (51 MB)
Includes a historical background, community context, site analysis, open space needs assessment, and more.