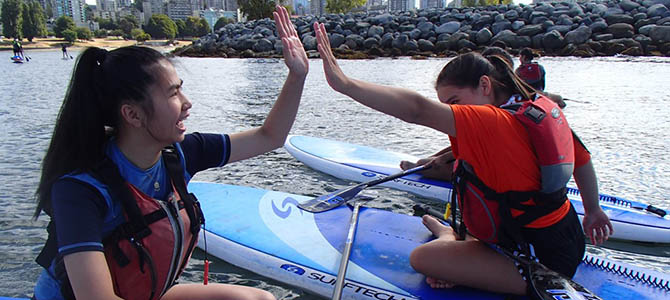 About our services for youth
The Vancouver Park Board and Community Centre Associations are strong supporters of young people and their families.
Through community centres, the Park Board strategically funds community youth workers in 17 Vancouver neighbourhoods to ensure there are caring adults who support, mentor, encourage, and empower young people. Community Centre Associations provide resources such as additional youth staff, supply budgets, and out-trip funding.
Through this partnership, we employ approximately 120 youth staff annually who implement programs, events, and initiatives. The community youth worker team is guided by the principles of:
Accessibility
Inclusion
Prevention
Collaboration
Best practices
Youth as partners
If you are a young person looking to get involved in your community or want to find out about opportunities, contact your local community youth worker.
Locations
Find a community centre in your neighbourhood
Services
Each community is unique and services provided vary depending on needs, resources and input from the young people in each area. The following are examples of the types of services available:
Social programs
Educational programs
Physical recreation
Leadership development
Volunteer opportunities
Employment training
Life skills training
Out trips
2SLGBTQ+ programs
Specialized programs
Community events
Resource referrals
For more information and to find out specific opportunities in your neighbourhood, contact your local community youth workers.