Past poets laureate and their accomplishments
Christie Charles, "Miss Christie Lee" of Musqueam, 2018-2020 Poet Laureate
Christie Charles, also known as "Miss Christie Lee" of Musqueam, with lineage to Tseil-Waututh and Squamish Nations, is an artist who expresses her gifts in many forms. Growing up in a world of music her focus has been hip hop, namely raps, where she as an emcee incorporates her traditional knowledge, stories and ancient Musqueam dialect.
She is a story teller, poet, coastal hand drum singer, filmmaker, and a speaker for her ancestors. Her goal is to empower and reconnect spirits to who we truly are as first peoples of the lands.
Rachel Rose, 2014-2017 Poet Laureate
Rachel Rose has won national awards for her poetry, fiction, and non-fiction, including a 2014 Pushcart Prize. She has published poems, short stories, and essays in Canada, the US, New Zealand, and Japan.
Her most recent collection, Song and Spectacle, won the 2013 Audre Lorde Poetry Prize in the US and the Pat Lowther Award in Canada.
In 2011, Rachel and composer Leslie Uyeda were commissioned by the Queer Arts Festival to write the libretto for Canada's first lesbian opera, When The Sun Comes Out, which premiered in August 2013 in Vancouver and in Toronto in June 2014. She is currently writing a book about police dogs.
Evelyn Lau, 2011-2014 Poet Laureate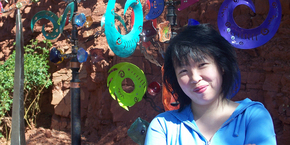 Evelyn Lau was born in Vancouver in 1971 and is the author of five volumes of poetry, two works of non-fiction, two short story collections, and a novel, with works translated into a dozen languages worldwide.
Ms Lau raised the profile of local poets and brought poetry into public spaces and public discourse.
She met with aspiring poets in the community through a series of poet-in-residence consultations and finished her sixth collection of poetry, A Grain of Rice.
Brad Cran, 2009-2011 Poet Laureate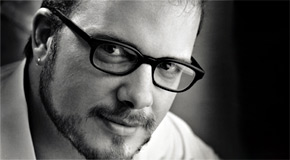 Brad Cran, Vancouver's second Poet Laureate, completed his term in October 2011.
He organized the Vancouver 125 Poetry Conference (October 2011), a national gathering of a generation of poets who published their first book after 1990. The conference brought together 100 poets from across North America for a landmark exchange of ideas, poetry and poetics.
George McWhirter, 2007-2009 Poet Laureate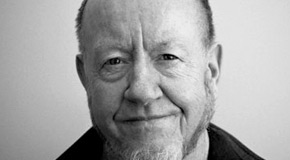 George McWhirter, Professor Emeritus of UBC's Creative Writing Program was named Vancouver's first Poet Laureate on March 8, 2007.
In 2009, McWhirter edited the anthology A Verse Map of Vancouver with Anvil Press, which included upwards of 100 poets who mapped Vancouver's verse geography.