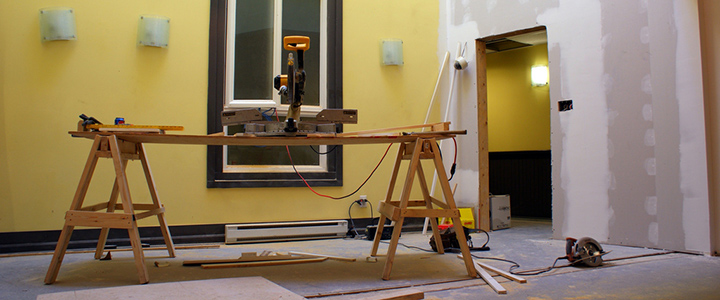 Renovate a house
If you are looking to do a minor renovation or major renovation, such as a creating new space in your home, approvals will likely be needed to ensure your project meets current bylaws and regulations and ensure building safety.
Adding a secondary suite in your renovation? Find out more
Home Renovation Rebate Program
New permit fees in effect January 1, 2021
Applications submitted online by December 31 will be processed with 2020 fees.​​​​​​​ Review 2020 and 2021 fees (984 KB)
Contact the Development and Building Services Centre
Location and mailing address
Development and Building Services Centre
515 West 10th Avenue
Vancouver, BC V5Z 4A8
Transit nearby
Broadway-City Hall SkyTrain Station
99 B-line, #15, and #9 buses
Free 2-hour parking
West 10th Ave parking lot,
between Cambie and Yukon
Permits, inspections, and forms
Review regulations and apply for the required permits for your construction or renovation project.
Book or cancel an electrical, plumbing, building, fire sprinkler, gas, or sidewalk inspection for your construction or renovation project.
View and download the building or development permit application forms and submission requirements.
Have you submitted an application online?
We want to hear from you.