Get involved with our community events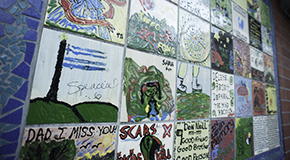 Our high-profile events held throughout the year offer a number of ways for you to get involved with the Downtown South community. 
Whether you are a resident or part of an external organization, we want to hear from you. Help the Gathering Place identify needs, interests, and opportunities to develop new programs and initiatives that:
Support the Downtown South community
Engage the diverse populations of the Downtown South community 
Are inclusive and respectful of vulnerable populations
Here's what we have planned so far for the year.
CONNECT art show (spring)
CONNECT is a multi-day art exhibition. It bridges the diversity of  Vancouver's Downtown South neighbourhood by showcasing the artwork of some of the area's most vulnerable populations alongside established artists who live or work in the community.
More than 200 works are showcased, including paintings, photography, sculpture, pottery, and mixed media works.
Gathering Festival (summer)
The Gathering Festival is a multi-dimensional and multi-day community festival that celebrates the diversity and unique make-up of Vancouver's Downtown South.
The festival features four weeks of free public art workshops and programs, leading to three days of celebrations at Emery Barnes Park (Davie and Seymour streets) around the summer solstice.
The Gathering Festival is a joint production of the Gathering Place Community Centre and the Downtown South Gathering Place Community Centre Association.
Block Party (summer)
The Gathering Place Block Party is an annual community event hosted by the Gathering Place and the Downtown South Gathering Place Community Centre Association.
This popular summer celebration transforms the 600-block of Helmcken Street into "fun in the sun" for Gathering Place patrons, volunteers, and members of the Downtown South community.
Activities include live music, barbeque, party games, and more. Everyone is welcome!
Homeless Connect (fall)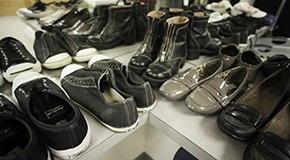 The Gathering Place hosts Homeless Connect in October annually as part of Metro Vancouver's Homelessness Action Week, an initiative organized by the Greater Vancouver Regional Steering Committee on Homelessness.
Homeless Connect is a one-day event that provides an array of services to low-income residents of the Downtown South area.
Participants can access free food, shoes, clothing, eyeglasses, and survival bags, as well as information regarding housing, health, advocacy, and bicycle-repair services. 
Winter solstice
On the longest night of the year, the Gathering Place partners with the Secret Lantern Society to stage an exhilarating procession from Emery Barnes Park to David Lam Park, where crowds of jubilant participants gather to celebrate winter solstice.
The annual Winter Solstice Lantern Festival features stiltwalking, fire spinning, music, food, art, and many other activities.
In the weeks leading up to the festival, the Gathering Place will host free lantern-making workshops, and a day of celebrations with free food, live music, last-minute lantern-making, and other activities.