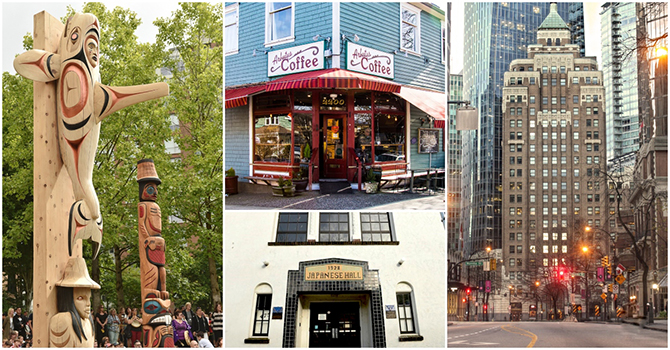 Vancouver's heritage
We recognize the importance of the diverse heritage of Vancouver residents. Inclusivity and equity are key values that shape our society. One of the ways we uphold these values is through caring for heritage, including Indigenous histories and cultures.
We all have a responsibility to not only acknowledge our past, but to identify, protect, and pass on diverse cultural values and assets to future generations.
Principles
Embrace cultural heritage including both tangible and intangible aspects
Support the self-expressed histories and heritage of the Musqueam, Squamish, and Tsleil-Waututh Nations, and Urban Indigenous Peoples
Support cultural redress of systemically excluded ethnocultural groups
Enable a policy framework and planning tools to further integrate heritage conservation within citywide planning and urban development processes
Provide heritage conservation support for sites listed on the Vancouver Heritage Register
Learn more about heritage in Vancouver
We promote and support the celebration and protection of the city's heritage values and historic places, and its living cultural heritage, by providing opportunities for a range of public education and awareness programs and through our ongoing partnership with the Vancouver Heritage Foundation.