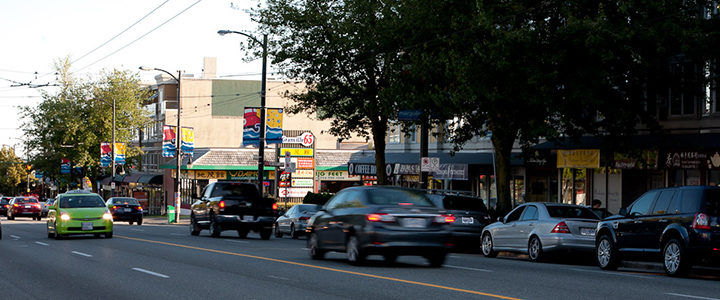 Marpole Community Plan
Marpole is one of the city's oldest communities, and the one visitors see first when entering from the south.
Stretching from Angus Drive to Ontario Street, and from West 57th Avenue to the North Arm of the Fraser River, the region's traffic passes through this neighbourhood, just as it did years ago.
Because demand for new development is growing, City staff have completed a community plan to ensure that future growth in Marpole meets the needs of the entire community.
What's happening
Marine Landing Review
We've completed an area analysis for Marine Landing to support a growing population and employment hub. We prepared new draft documents for public comment. The guidelines will inform future rezoning enquiries and applications. It is anticipated that the draft guidelines and feedback received will be presented for Council consideration in winter 2021.
---
Marpole implementation projects (current and upcoming)
Since City Council approved the plan on April 2, 2014, many city-wide capital planning initiatives, as well as recent developments in the community have contributed to new amenities in Marpole. Many of these amenities were identified in the plan's Public Benefits Strategy (PBS).
The PBS provides direction for future investments in the community over the long term, including affordable housing, childcare, parks, civic facilities, transportation, and more.
---
Explore upcoming Marpole projects
Click on the map to explore upcoming projects.
Explore the plan highlights
Learn more about the plan by selecting the coloured Granville, Lower Hudson, Oak, and Cambie areas of this map.
Contact us
Get updates