Print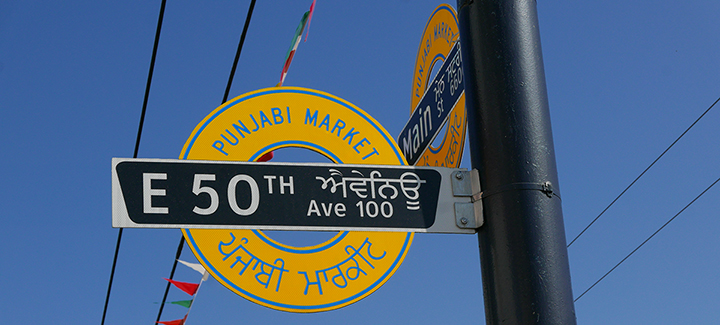 Punjabi Market
Punjabi Market is a 3-block commercial district located on Main St between East 48th and East 51st avenues. Situated in the Sunset neighbourhood—an area home to one of Canada's largest South Asian communities—the market has been a destination for South Asian culture and commerce since the 1970s.
It has historically included several Indian restaurants, sweet shops, jewellery stores, clothing stores, grocers, as well as other businesses catering to the South Asian community, local neighbourhood, and tourists.
In 2016, in response to community concerns about the future of the Punjabi Market, Council directed staff to undertake initial work to assess existing neighbourhood policy.
What's happening
50th anniversary celebrations
Council directed staff to explore ideas related to the 50th anniversary, including public realm improvements and opportunities to envision the future of the market.
Read the council motion (23 KB)
---
Open houses and meetings with business owners
Thank you to everyone who participated in our public open houses and meetings with business owners.
Read the open house information displays:
Contact us
Get updates