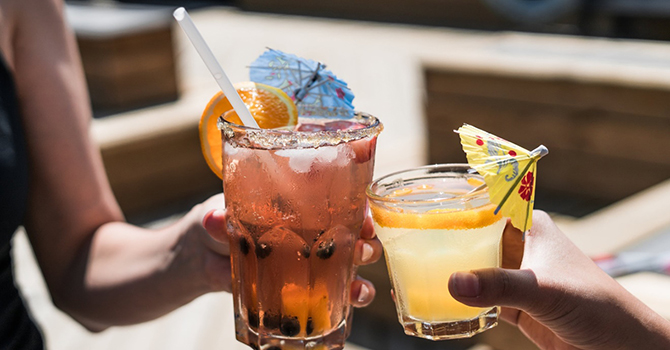 Drinking in public plazas pilot
In partnership with the local business community, we are continuing to pilot responsible alcohol consumption in designated public plazas throughout summer 2021. 
In response to COVID-19, this pilot was created to support:
Businesses and residents during a time where businesses have reduced dining capacity
Residents seeking outdoor spaces to connect and safely socialize with each other
Public plazas (or area within a plaza) participating in the pilot are spaces where people can responsibly and respectfully enjoy alcoholic beverages. You can bring your own drinks, enjoy take-out from local businesses, socialize, people watch, have a picnic, and enjoy the urban outdoors during the summer and fall.
Public plazas where drinking is allowed
2021 plaza locations will operate from 11am to 9pm and will be activated beginning May 31 at:
Cambie St and 17th Ave
800 Robson St
Fraser St and 27th Ave
​​​​​​​​​​​​​​
Sites will become available for public drinking until October 11, 2021.
Pilot timeline
June 2020

Council directs staff to update the alcohol by-law to allow people to drink alcohol in designated public plazas

July 2020

Council approves the by-law change and public plaza locations

August 10 – October 12, 2020

2020 pilot plazas open to the public

March 2021

Council directs staff to consider reactivating the drinking in public plaza pilot

April 2021

Staff request site proposals from community plaza partners

May 2021

Council approves the by-law change and 2021 public plaza locations

May 31 - October 11, 2021

2021 pilot plazas open to the public (opening dates vary)
About the pilot
Resources and documents