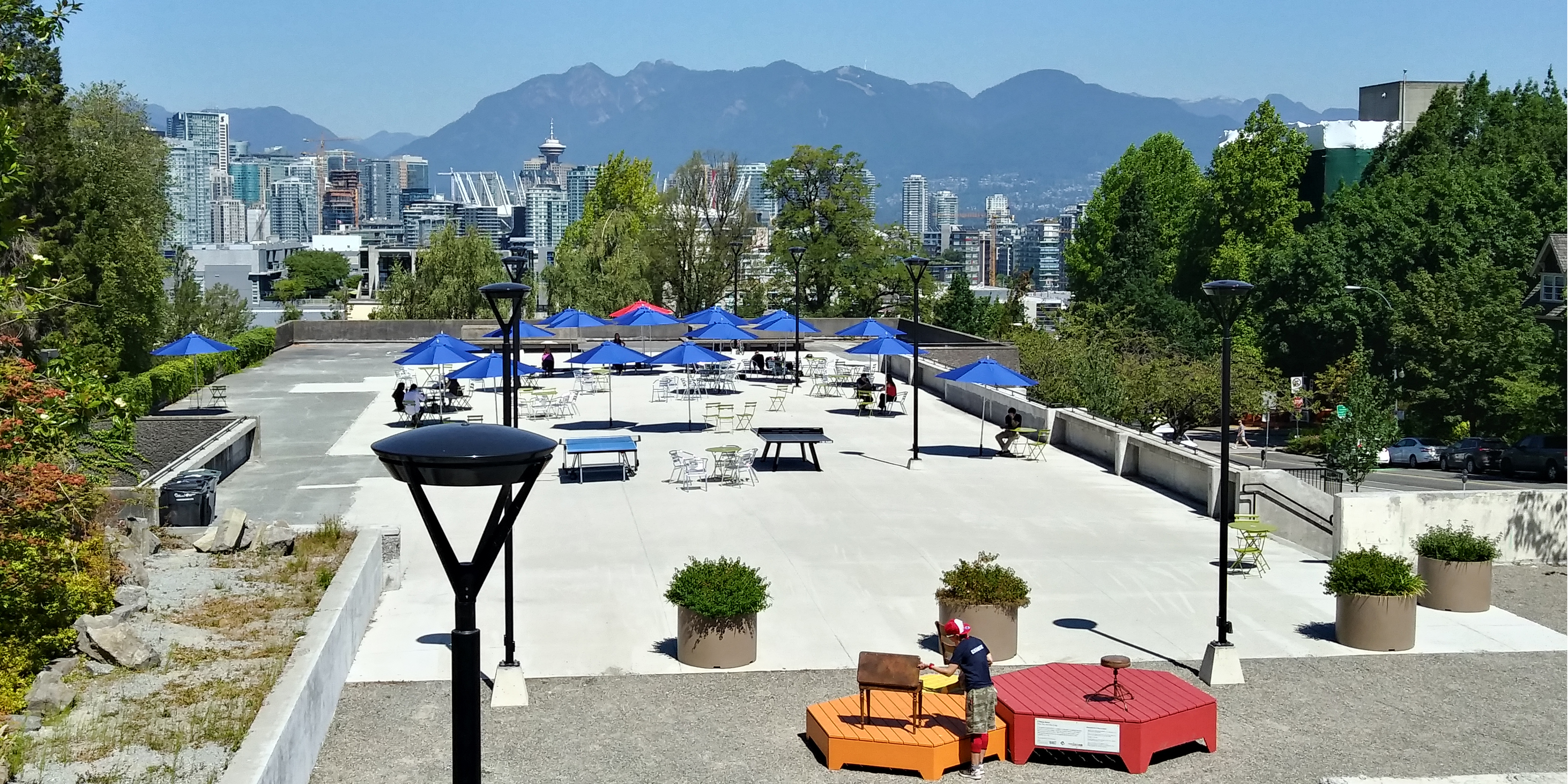 Helena Gutteridge Plaza
Helena Gutteridge Plaza, located on the north side of City Hall at Yukon St and 11th Ave, is one of Vancouver's newest public spaces.
This large public gathering place is for people to relax, enjoy city views, connect with friends, or enjoy community activities.
The plaza honours Helena Gutteridge and her achievements as the first woman elected to Vancouver City Council.
This plaza may be upgrade or redesigned as a part of the larger City Hall campus development in the future.
Use this space
The plaza is available for public use, and provides an opportunity for community events, programs and activities for all to enjoy — you can even grab some paddles from the City Hall info desk for a quick game of ping pong.
If you would like to organize an event or activity in the plaza, you can obtain a special event permit from the City.
Get involved in stewardship
Do you live or work near Cambie and Broadway?
Community organizations or other groups with an interest in partnering with us to take a more hands-on role in managing and programming this public space can get in touch with our plaza team at plazas@vancouver.ca