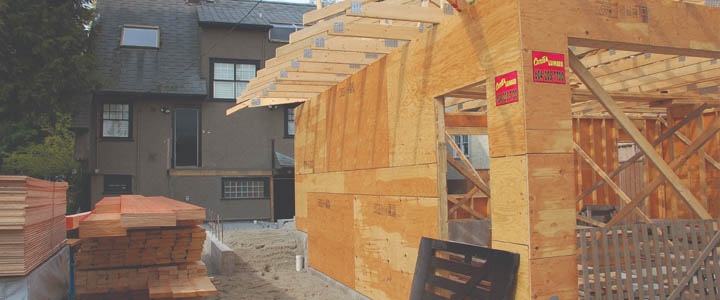 Build a new house or laneway house
Financial compensation for low-carbon design and construction
Learn how you can get financial compensation by reducing the embodied carbon footprint of your new home. Apply to the Embodied Carbon Research Program .
Building a new house or laneway house requires a number of approvals and permits to ensure homes are built safe, healthy, and accessible for all in our city.
Steps to building a new house or laneway house
Steps to submitting an amendment to an issued building permit
After you get your water and sewer connection permit
If you already have your permit and want to know when you'll get your connections, use our questionnaire to find out what happens next.
Permit processing times for August 2023
Elapsed time measures from the date that an application generates a permit number to when the permit is issued. Timelines are influenced by the volume of instream applications to be processed, completeness of the application, site/project specific requirements, customer response times, and more.
Heat pump rebate and energy efficient enquiries
We do not administer heat pump rebate applications.
Contact a Clean BC Better Homes Energy Coach through their online form or by phone 1-844-881-9790.
Permits, inspections, and forms
Review regulations and apply for the required permits for your construction or renovation project.
Book or cancel an electrical, plumbing, building, fire sprinkler, gas, or sidewalk inspection for your construction or renovation project.
View and download the building or development permit application forms and submission requirements.
Have you submitted an application online?
We want to hear from you.