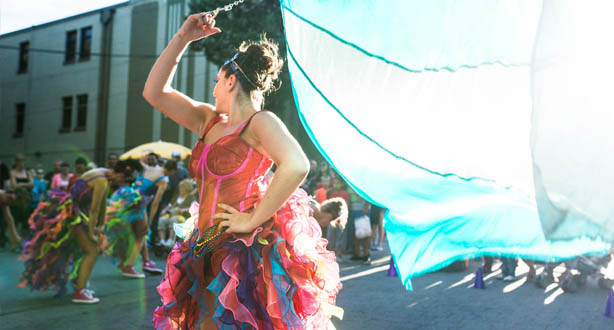 Organize an event on a street, sidewalk, or plaza
The focus of event approvals is to make sure that events are safe, and don't negatively affect the community. We want you to have a fun, safe, memorable event.
Looking to hold your event only in a park? Review the steps to holding an event in a park
Make a donation to help support free public special events
Contact us to learn more.
The length of time required for approval varies depending on the complexity of the event.
Small to medium sized events with street closures or parking requirements should be applied for 2 to 5 months before the event date.
Larger and route based events (parades and runs) should be applied for 9 months before the event date.
Steps to getting a special event permit
Before you begin:
Read and review our special event guide
If your event will be contained entirely within a park, don't follow the steps below. Review the steps to holding an event in a park
If you event includes a street, sidewalk, or plaza PLUS a park. You only need to apply once. Please follow the steps below. (
Both the City and the Park Board application fees will still apply.)
Contacts and resources
City contacts