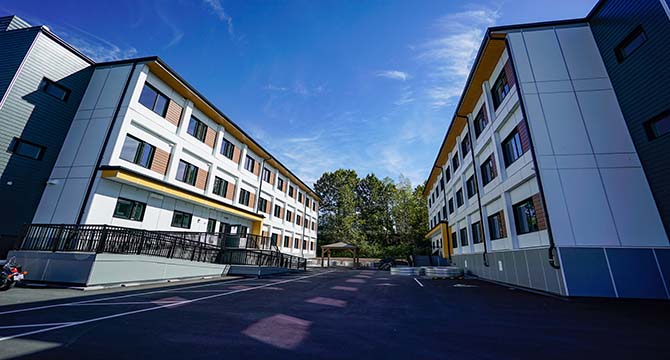 1580, 1582 Vernon Drive
24/7 phone
Community liaison
604-829-9321
Temporary modular housing has been approved for 1580 Vernon Dr and construction work has now begun.
The site will have two temporary modular supportive housing buildings. Each building will be three storeys and each will contain approximately 46-52 studio homes. All homes will be self-contained dwellings with a private bathroom and kitchen.
BC Housing has selected Community Builders Group, an experienced non-profit housing area, to support residents and manage the building and its operations 24/7.
At least 10% of the homes would be wheelchair accessible.
What's happening

Community Advisory Committee applications now open

Do you live near the new building? Apply to be part of the Community Advisory Committee: