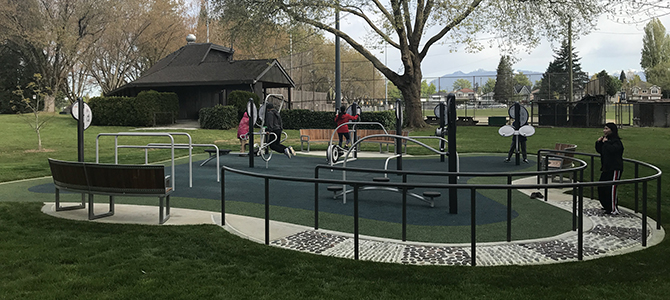 Memorial South Park
The Vancouver Park Board is proud to provide the first age-friendly outdoor fitness centre in the City of Vancouver at Memorial South Park.
The outdoor fitness centre provides features to accommodate a wide range of ages and abilities, with a special focus on seniors. In addition to the equipment, the fitness centre also features a rubberized surface, benches, and sensory walkway with handrails.
We invite you to get out, get fit, and have fun!
Fitness facility features
Assisted row/push up bars
Cardio stepper
Ab crunch/leg lift bench
Pull up/dip bar
Tai chi wheels (x2)
Hand cycler (x2)
Parallel bars
Balance steps
Past updates
The results from the public engagement indicated strong support for the outdoor fitness area in the proposed location.
The construction period has been extended to March 31 due to freezing temperatures and weather delays. Construction vehicles will operate within the park during this time.
Construction area concept drawing
The fitness area will include three benches, a reflexology path, a concrete walkway, and exercise equipment.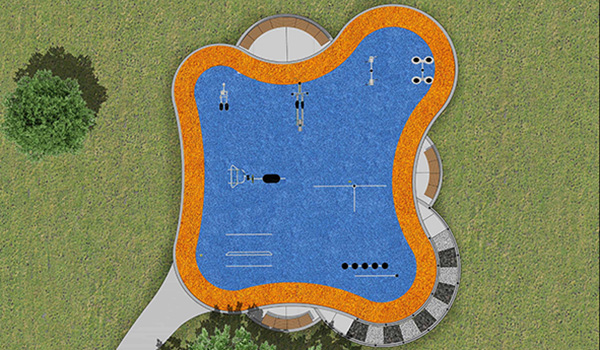 Contact us
Darren Miller
Park Designer
604-257-8402