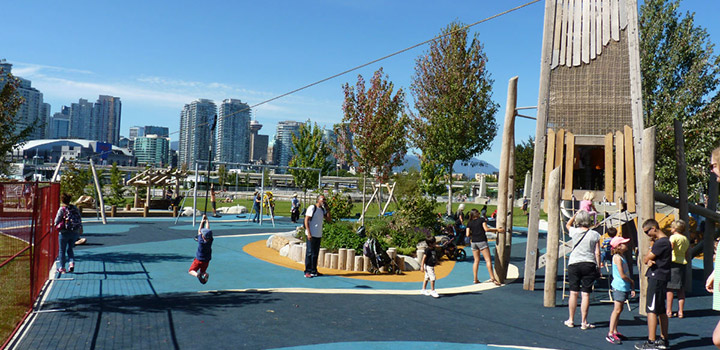 Creekside Park playground renewal
The Vancouver Park Board has renewed and enlarged the well-used waterfront playground at Creekside Park. The new accessible playground opened August 2017.
Playground features
The playground, which has a blue and yellow rubberized surface, is one of the few in the city with a zipline. The playground also features a number of challenging, imaginative, and natural play opportunities such as:
Climbing tower
Giant tube slide and hill slide
Swings
Play hut
Musical instruments
Water and sand play areas
It also includes more than 30 shade trees, seating, lawn, and picnic areas.