Demolition permit with recycling and deconstruction requirements
Responsible demolition
We want demolition materials to be dealt with in a responsible manner:
Reusing as much as possible
Recycling as much as possible
Disposing of hazardous materials properly
We strongly encourage all projects to consider full house relocation where possible.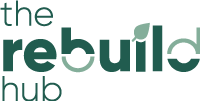 We've partnered with The Rebuild Hub to make it as easy as possible for you to deconstruct and salvage materials, which can reduce disposal costs significantly.
Salvage (deconstruction)
A minimum salvage (deconstruction) requirement applies when you demolish a heritage-listed house or a house built before 1910.
Reuse and recycling
Minimum reuse and recycling requirements apply when you:
Demolish a house built before 1950
Voluntarily choose to meet minimum reuse and recycling requirements if your house was built in or after 1950
Related policies
Contact the Development and Building Services Centre
Phone: 604-873-7611
Access to the Services Centre is by appointment only. Walk-in service and drop-in appointments are not available.
Location and mailing address
Development and Building Services Centre
515 West 10th Avenue
Vancouver, BC V5Z 4A8
Transit nearby
Broadway-City Hall SkyTrain Station
99 B-line, #15, and #9 buses