False Creek South neighbourhood (looking north)
False Creek South
We want to build a legacy for future generations on these lands by updating the original vision for the neighbourhood, reflecting and embracing Vancouver's 21st century priorities.
Background
We hold the title to 80 acres of land here that we steward on behalf of Vancouver residents and which are situated on the unceded traditional territories of the Musqueam, Squamish, and Tsleil-Waututh Nations.
When the neighbourhood was built in the 1970s and 1980s, much of the City land was leased to tenants via 60-year ground leases, with most of the leases expiring in the next 15 to 25 years. No new housing has been built in False Creek South since the 1980s.
The False Creek South neighbourhood is located between the Cambie and Burrard Street bridges on the south shore of False Creek, excluding Granville Island and Senakw.
It is a unique waterfront community that was regarded as a model of progressive urban planning in the 1970s, when the City transformed industrial land into a neighbourhood known for its abundance of open space and intentional design.
A vision for the future
We've been exploring the future of the City lands in False Creek South, and have put forward a high-level vision to City Council and the public that would see:
More affordable and diverse housing choices
Expanded green space
Better transit service
Greater emphasis on local shops and services
Enhanced access to arts and culture
We are looking to balance the interests of current neighbourhood residents with those of all Vancouver residents on whose behalf we steward these lands.
This includes considering how this land could be used to help address the housing crisis and contribute to achieving other priorities such as accelerating action on climate change, increasing focus on equity and critical social issues, and protecting and building the local economy.
On October 28, 2021, City Council voted unanimously to direct City staff to proceed with a formal community planning process for the City's lands in False Creek South.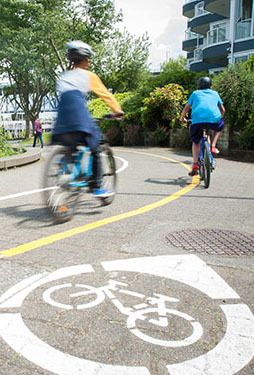 Get updates