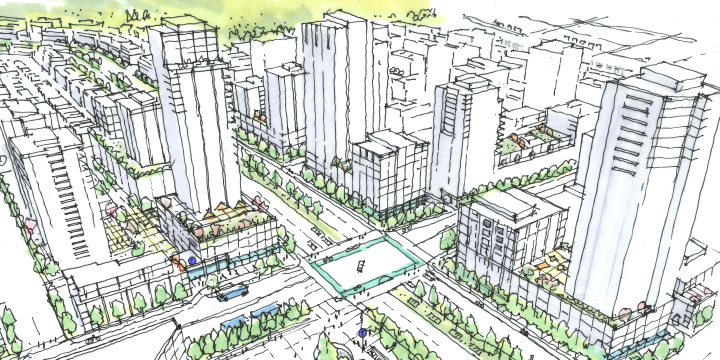 Cambie Corridor Plan
The Cambie Corridor Plan is a framework to guide change and growth over the next 30 years along the Canada Line.
The plan builds on the distinct character and context of the corridor's neighbourhoods to create complete communities with places for current and future residents to live, work, shop, play, and feel part of a community.
The plan policies allows significant change in the corridor over the coming decades and will, together with growth on major project sites, more than double the population and add over 30,000 new homes. This makes the Cambie Corridor the biggest growth area outside of Downtown.
What's happening
King Edward Complete Street improvements
As part of the Cambie Corridor Plan, we're improving safety and access for all road users along Cambie St and other major roadways, such as King Edward Ave between Heather and Ontario streets.
Cambie St improvements
We're upgrading road conditions on Cambie St to improve the experience for everyone walking, biking,and rolling and completing required upgrades to street lighting ensuring City electrical infrastructure is in place for future use.
Construction is from summer to fall 2020, and Cambie St will be limited to one lane southbound from Southbound 33rd Ave to McGuigan Ave.
Key documents
The council-adopted versions of the Cambie Corridor Plan and associated Public Realm Plan can be downloaded below.
Contact us
Planning information
Get updates