Print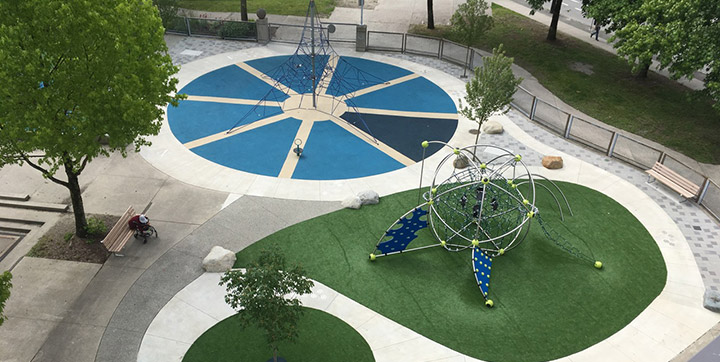 Andy Livingstone Park playground renewal
Past updates
April 2017
The new playground at Andy Livingstone Park opened.
July 2016
Park Board awarded Holland Landscapers Inc. the construction contract for the playground renewal.
March 2016
Thank you for your feedback on the proposed concept plans for renewing the Andy Livingstone Park playground at the open house event or through the online questionnaire.
We had 115 respondents complete our questionnaire and through the feedback gathered, we heard that a majority of people preferred Concept B. We also learned what playground features are the most important for residents and will work to incorporate as many as possible in the renewed playground.
February 2016
We held an open house on February 15 and conducted an online questionnaire from February 15 to March 1 to hear about how you use the park and what you think about the two preliminary playground concepts

(11 MB). Your responses will help us develop a final concept for the renewed playground.