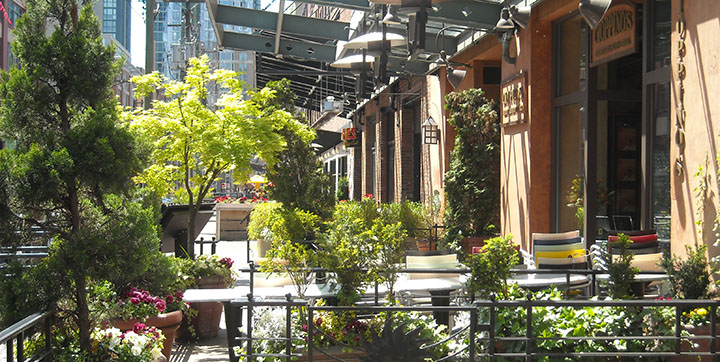 Historic Steam Line
Take a walk along the historical Steam Line route. This area (as well as all of Vancouver) is on the unceded territories of the Musqueam, Squamish and Tsleil-Waututh. This self-guided walk begins by the steam engine at the Roundhouse, passes through Yaletown and continues along a historic route to end near the Steam Clock in Gastown.
Unceded means that First Nations people did not give up land or legally sign it away to Britain or Canada. Vancouver and 95 percent of BC are on unceded First Nations land. In many parts of Canada, treaties were signed with First Nations that gave incoming settlers rights to much of the land, but in BC very few treaties were signed.
Want to learn more? Read First Peoples: A Guide for Newcomers (5.4 MB)
Route statistics
| | |
| --- | --- |
| Distance | 2.12 km |
| Steps | 2782 |
| Elevation change | 23 m |
Route description
As you walk through these two areas that have been transformed since colonization, think about the history of the land beneath your feet. Modern architecture, parks and historic buildings line the streets of this walk from hip and trendy Yaletown to the historic waterfront community of Gastown. This walk goes between two significant bodies of water, and was likely a route that many Indigenous people who lived here since time immemorial have followed to gather food, medicines, and commute.
Accessibility
This route follows city streets and sidewalks equipt with curb ramps. This walk is wheelchair accessible.
Points of interest