Shannon Mews Park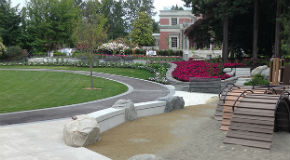 Phase 1 of Shannon Mews Park is now open!
The new 0.285 hectare park is part of the redevelopment of Shannon Mews, and will be accessible from both 57th Avenue and Granville Street.

The second phase (approximately 1/3 of the park) is scheduled to open in summer 2018.
View the park concept
The Park Board encourages you learn about the new design. You will find the approved concept, and the plans leading up to it in the Documents tab, below.