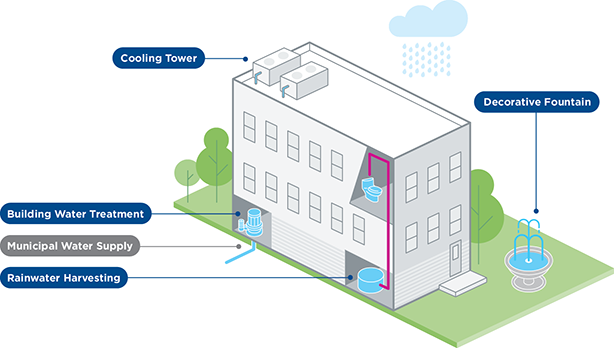 Get a water systems operating permit
New permit fees in effect January 1, 2023
Because of service levels and holiday hours, applications received in December may be:
Processed in the new year
Subject to 2023 fees
Submit your completed application as soon as possible to be eligible for processing in 2022.
Review 2022 and 2023 fees (1 MB)
After a prolonged shutdown, your building's plumbing system (cold and hot water) and mechanical systems may not be safe. Review guidance available.
To more effectively respond to incidents, mitigate health risks by pathogens (such as Legionella pneumophila), and ensure compliance with updated standards, operating permits help us and health authorities track new and existing:
Cooling towers
Decorative water features
Non-potable water systems and other building water systems
Find issued operating permits in our Open Data Portal.
Looking for an electrical annual permit? Review the steps and get an electrical annual permit
Fees
Annual operating permit fee: $175
Pay fee by:
Credit card online
Cheque in-person or by mail
Cheque should be made out to the City of Vancouver. Mail to: Development and Building Services Centre, 515 West 10th Avenue, Vancouver, BC V5Z 4A8
A $100 fee is applied to permits not renewed on time or for requested changes to the permit holder.