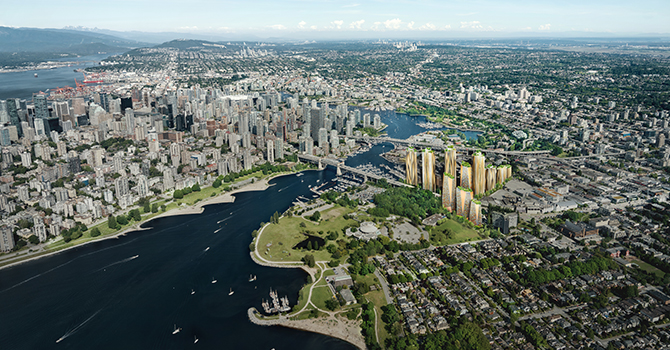 Image credit: Revery Architecture/Westbank/Squamish First Nation
Sen̓áḵw development 
The City of Vancouver is a City of Reconciliation that supports and respects Squamish Nation's rights to develop the Sen̓áḵw lands.
Sen̓áḵw is a development project on 10.5-acres of Squamish Nation land located on Kits Point adjacent to Vanier Park. It is taking place on lands under the governance of the Squamish Nation.
City land use policies and regulations are not applicable to these lands, and we are not directly involved in any part of the planning or design of the development.
What's happening

Kits Point transportation changes

Thank you to everyone who attended our online information session and our follow-up questions and answers session to learn more about the transportation changes in Kits Point.

Recordings of both sessions are available on our Shape Your City page.
Development information