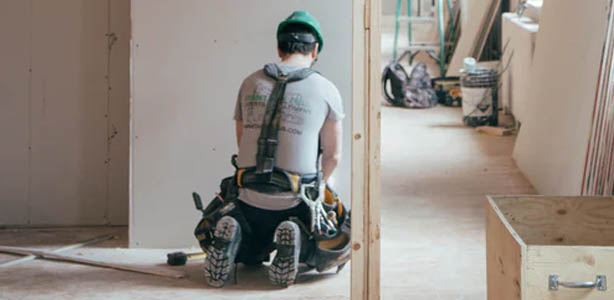 Field review
Field reviews are part of an alternative permit-issuing process for small renovation projects that don't require major upgrading but do require a building permit.
Steps to getting a field review
Due to COVID-19, we are currently accepting field review building permit applications by e-mail - please refer to step 3 for more details.
Review the latest permit processing times
Permit processing times as of April 1, 2021
Permit processing times will depend on the completeness of your application, how long it takes you to respond to our questions, and volume of instream applications to be processed.
Type of permit

Target

We aim to issue 95% of permit applications in:

Current

In the last three months, we achieved our target for the following percentage of applications:

Minor commercial renovation
7 weeks
32%
Minor residential renovation
7 weeks
13%
Permit processing workflow
1

Prepare and submit your application to us

2

We work with you to review your application

3

Once you have answered all of your questions, call for an inspection

4

We inspect your site and once the inspection is passed, we issue your permit
​​​​​​​Contact the Development and Building Services Centre
​​​​​​​Contact us online
Phone: 604-873-7611
Email: permitquestions@vancouver.ca (Email available only until May 30, 2021)
Location and mailing address
Development and Building Services Centre
515 West 10th Avenue
Vancouver, BC V5Z 4A8
Transit nearby
Broadway-City Hall SkyTrain Station
99 B-line, #15, and #9 buses