Print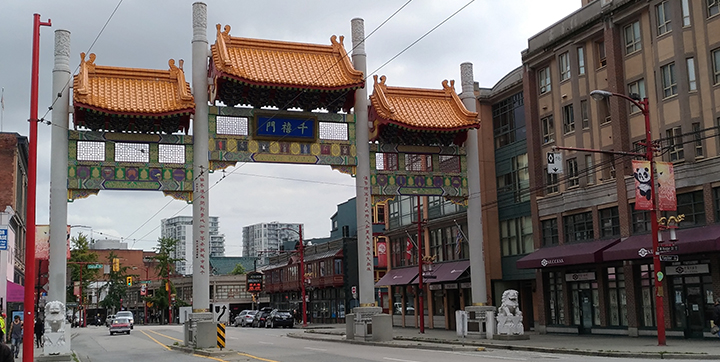 Chinatown transformation
What you need to know
What you need to know
Vancouver's Chinatown has served as a symbol of how Chinese-Canadians overcame hardships and discrimination, and in the process, helped make the city a more just society. Today, it's an important part of Vancouver's cultural identity.
For a long time, Chinatown's revitalization has focused on the buildings and public spaces.
In this renewed effort, there is recognition of the need to strengthen Chinatown's intangible heritage and to view tangible and intangible cultural heritage as synergetic and equally important.
What is living heritage?
Living heritage, also known as intangible heritage, includes traditions or living expressions inherited from our ancestors and passed to our descendants. It can include language, performing arts, social practices, rituals, festive events, and specific knowledge, practices, and skills.
Get involved
Sign up for a working group
Are you energized and excited to take action for Chinatown? Under the guidance of the Legacy Stewardship Group, we're starting topic-specific working groups that anybody can join.
Topics may include:
Streets, safety and health, public spaces, and activation
Relationship-building, public education, and capacity building
Arts and cultural development
Safeguarding tangible and intangible heritage
Small business and economic development
Low-income residents and living conditions and gentrification
Complete our online form to express your interest in participating on a working group.
Tell us how you want to be involved
---
Hidden gems of Chinatown
A public engagement event was launched in early June 2019 to seek the community's assistance to identify the unique places, experiences, and values that make Chinatown special.
During the week-long event, staff met with over 300 people who shared their valuable knowledge and experiences of Chinatown and their input will become part of an inventory and map of cultural assets.
Legacy Stewardship Group (LSG)

In 2017, City Council directed staff to establish a Chinatown Legacy Stewardship Group (LSG) comprised of community representatives and stakeholders to oversee and report back on the implementation of work related to revitalizing Chinatown.
Appointed by Council in April 2019, the 35 members of the LSG are tasked with bringing forward a broad range of community perspectives and interests to guide community actions and provide advice to staff on the development of a Cultural Heritage Asset Management Plan (CHAMP) for Chinatown.
The Chinatown Transformation Team (CTT)
The CTT is a dedicated staff team formed in September 2018 to work with the community and key partners on Chinatown-related work.
CTT, in collaboration with the community, will develop a long-term Cultural Heritage Asset Management Plan (CHAMP) which will propose priority projects, actions, partners, and resources to foster a vibrant Chinatown. It's also a key component of the overall process towards a possible UNESCO World Heritage Site application for Chinatown.
Contact us
In person
Chinatown House, 188 E Pender St
Vancouver, BC V6A 1T3
Monday, Wednesday, Thursday, and Friday: 10am to 4pm
Tuesday: 1pm to 4pm
Email
Mail
Chinatown Transformation Team
Suite 100, 525 West 10th Avenue
Vancouver, BC V5Z 1K9
Get updates
Provide your name and email address to receive updates about this project.