We're coordinating critical structural and seismic upgrades as part of the broader improvements to and around Granville Bridge.
These upgrades include:
Repairing the concrete and steel
Replacing the expansion joints and bearings
What's happening
Construction for the structural upgrades is now underway and is focused underneath the north end of the bridge.
We'll be reaching out to the public in 2019 with a proposed design for the walking and cycling improvements.
Get updates
Did you know?
Previous repairs to the bridge include:
1997: seismic retrofit of the north and south piers
2009-2010: installation of over 3,000 steel stirrups to the concrete ramps
2012: repairs to pier M7 at the north end
2013: replacement of the steel truss span bearings
2016: repairs to the gantry system
---
Project details
Location
Granville Bridge, Drake St to Granville Loop Park
Work hours
Monday to Friday: 7am to 5pm, extended hours as needed
Weekends: as needed
---
How this project may affect you
---
Related projects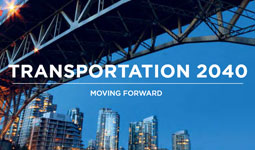 Our Transportation 2040 Plan provides a vision for how people and goods will move in and around Vancouver for the next 30 years.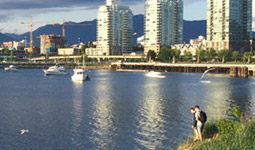 Greenest City is a bold initiative that addresses Vancouver's environmental challenges.