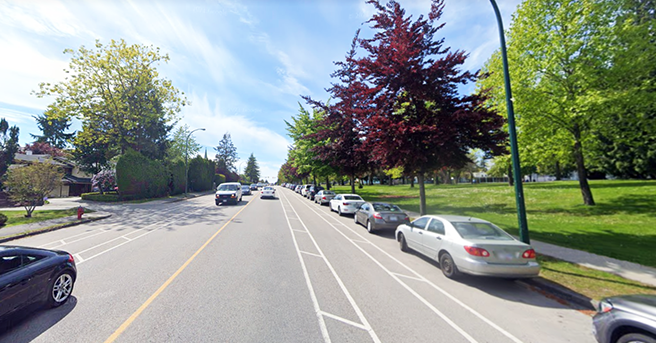 West 49th Avenue upgrades
We're upgrading critical sewer infrastructure and making transportation upgrades along West 49th Avenue from Cambie Street to Oak Street.
Work includes replacing the existing sewer with a separated and larger-capacity system, with one pipe for rainwater runoff and another pipe for sanitary sewer. This new sewer main will have a life expectancy of 100 years to help serve this growing neighbourhood.
There is also an opportunity to refresh the existing bike facility between Cambie Street and Oak Street and improve cyclist safety and transit reliability.
What's happening

Sewer construction is now complete

Transportation and street improvements will continue from late 2023 to early 2024.
---
Details
Location
West 49th Ave from Cambie St to Oak St
Duration
September 2022 to August 2024
Work hours
Monday to Friday: 7am to 5pm, extended hours as needed
Weekends: as needed
---
How this project may affect you
Related projects