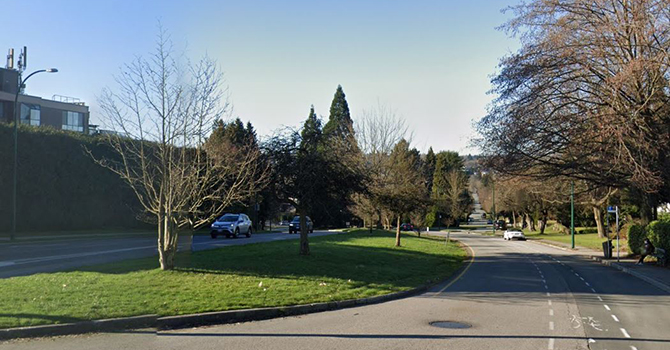 West King Edward upgrades
We're upgrading critical water, sewer, and street infrastructure and adding green rainwater infrastructure features along West King Edward Ave from Dunbar St to Arbutus St. These vital improvements will serve this growing neighbourhood for years to come.
Work includes installation of 1.5 km of water main and replacement of the existing combined sewer with a separated and larger-capacity system, with one pipe for rainwater runoff and another pipe for sanitary sewer. This new water and sewer infrastructure will have a life expectancy of 100 years.
What's happening

Construction underway until summer 2024

Localized sewer and water improvements have started.

Street and lane closures and parking changes are in effect to facilitate construction with access maintained for local residents and businesses.
---
Localized sewer work - late May to August 2023
Localized sewer separation is underway on West 29th Avenue from Dunbar Street to Collingwood Street and West 30th Avenue from Collingwood Street to Blenheim Street.
Phased street and lane closures may be in effect to safely facilitate construction. Crews may be working in 2 locations simultaneously. Watch for detours and parking changes as work progresses.
---
Details
Location
West King Edward Ave from Dunbar St to Arbutus St
Duration
Summer 2022 to summer 2024
Work hours
Monday to Friday: 7am to 5pm, extended hours as needed
Weekends: as needed
---
How this project may affect you
Related projects
Contact us